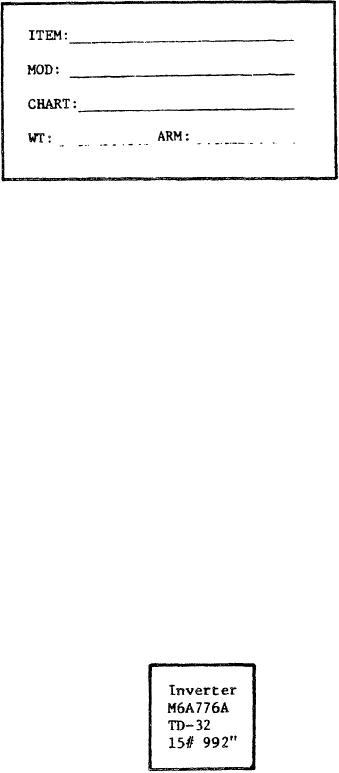 MIL-M-27733B(USAF)
ITEM----------shall be the nomenclature of the component, abbreviated as
necessary to fit the limited space available.
Mod #-------shall be the modification number (if available) or the
project title.
CHART "A" #--shall be the number used to identify the compo nent in the
aircraft weight and balance, Chart A (DD Form 365A)
WT----------shall be the item weight
ARM---------shall be the fuselage station in inches.
FIGURE 6. Coponents identification label.
FIGURE 4. Components identification limted space.
7
For Parts Inquires submit RFQ to
Parts Hangar, Inc.
© Copyright 2015 Integrated Publishing, Inc.
A Service Disabled Veteran Owned Small Business